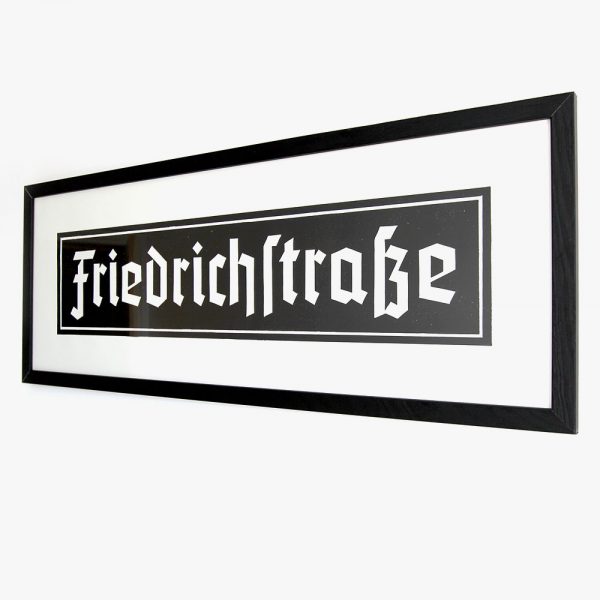 Friedrichstrasse – Berlin
A stylish, handprinted linoprint of a pre-WWII Berlin U-Bahn sign. Friedrichstrasse is the main station for the Brandenburg Gate and the Reichstag and was a major border crossing during the cold war.
An ideal present for lovers of typography, travel and modern history, the stark gothic typeface creates a striking centrepiece for any room.
• Dimension: 70cm x 25cm
• Printed on archive quality, off white paper
• Oil based ink
• Delivered unframed